Q-Rated and Fashion forward
LUKA necklaces are handmade & hand polished
Luka is a fashion first accessory that helps you see in the little moments. It's beautiful, practical but most importantly it fits our lifestyle and age.
Reading glasses are for reading. Reading a book or the newspaper or scrolling online. Luka is for your every day little moments.
Premium Quality Opitcal Lenses
High quality & lightweight optical lens
High Quality & Lightweight Optical Lens
LUKA is made with high quality CR-39 polymer lenses
Polymer eyeglass lenses are very transparent, easily improving vision and increase visual clarity.
High Impact Resistant: Plastic lenses are very durable.
They do not shatter easily on impact which makes it a great choice for individuals who tend to drop their glasses often
Benefits that polymer optics have over glass solutions include:
• Lighter weight
• Ability to integrate mechanical and optical features
• High impact resistance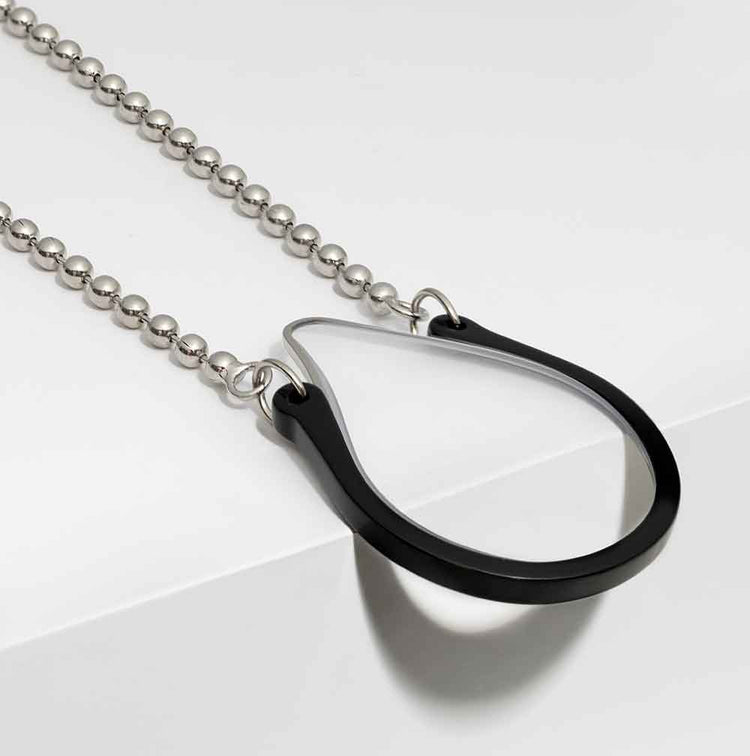 take their word for it.
Handy Item, Done Fashionably

Very pretty magnifying glass. I keep it in pouch in purse but I hope it doesn't scratch easily when I wear it into a store or wherever I need it.

Lisa P.
Very Practical

I just love my Luka!! The magnifying quality of Luka is the answer to my problem. Thank you so much!

Meredith Z.
5 star product and company

Customer service is out of this world... the gift was a complete home run with the wife. So easy to use no more digging in her purse for readers. I recommend Team Luka all day everyday.

Kevin S.