Free shipping & returns

Money Back Guarantee
Another glass? Oh yes please!  
Sounds like Saturday night with Luka : Rosé Please. This cup of goodness is a frameless Luka monocle on a 13mm x 7.9 mm flat oval rose gold plated necklace.
Lightweight +6 magnifying lens
35 inch / 90cm iron chain 
Black carrying pouch 

LUKA's pouch is also your cleaning cloth on the go

Comes in a designed packaging ready to give as a thoughtful and useful gift
Beautiful
This arrived early.....today! Like the A Cappela (sterling) recently received, this chain sparkles beautifully as well. I'm so pleased with all my LUKAs. I've gotten to an age where I simply don't need more clothes. So, I'm always on the hunt for accessories. My LUKAs add so much and helps my vision too.....can't beat that combo. Thank you!
Beauty and Function
So convenient and such a lovely accessory. It complements all of my outfits and gives me the tool I need to read micro print that is so popular these days.
STUNNING PIECE
I was floored at the QUALITY of this piece! Absolutely stunning and well worth the price! Love it!
Gorgeous
I purchased the Luka Rose for my mom and it is gorgeous. Can't wait for Mother's Day to give it to her.
You may also like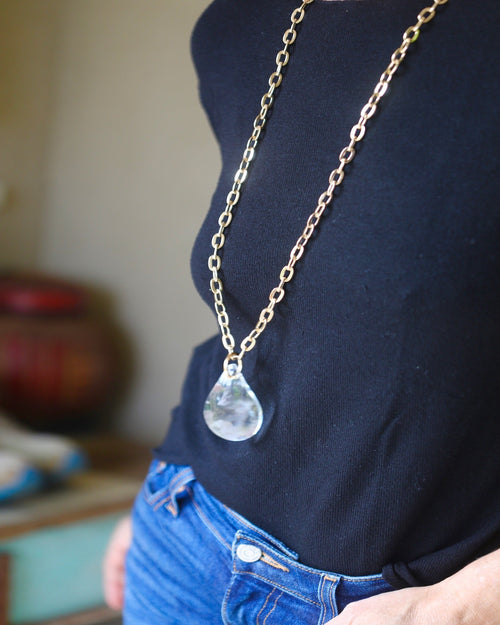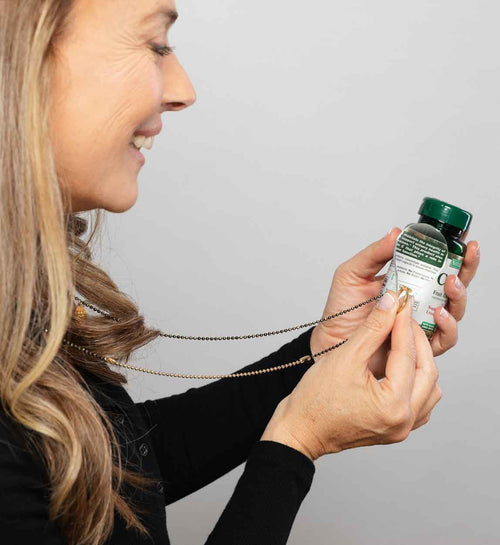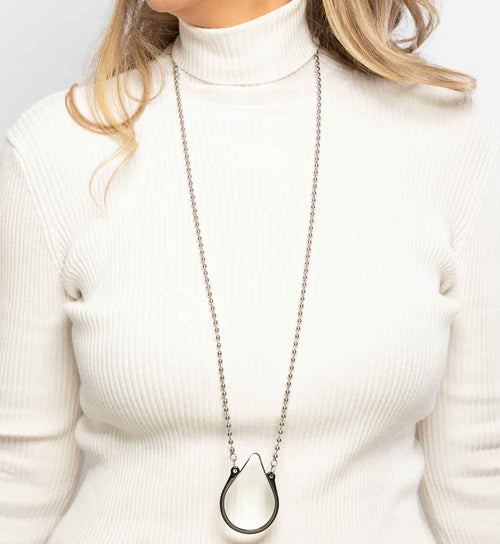 LUKA : Rock The Cradle (Black)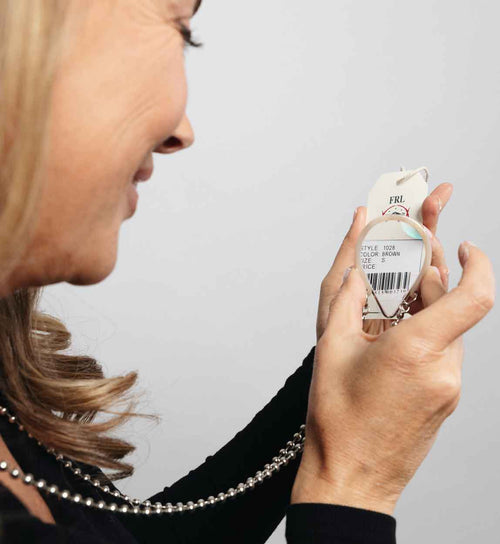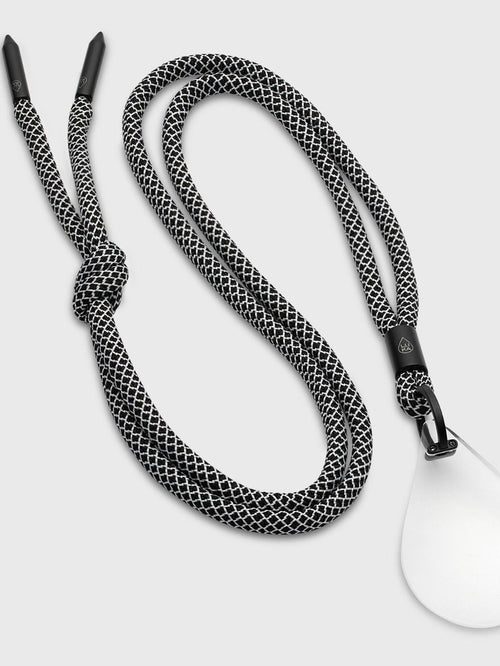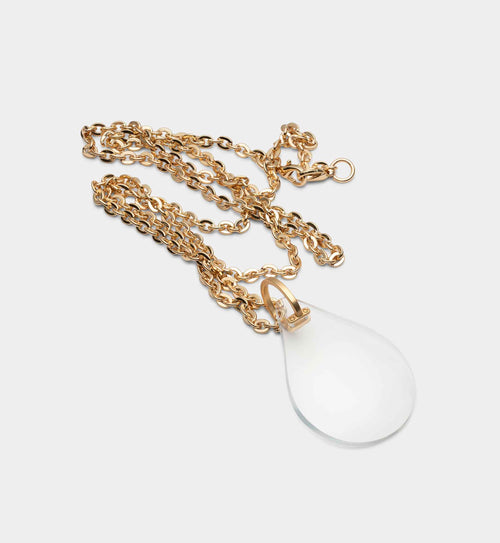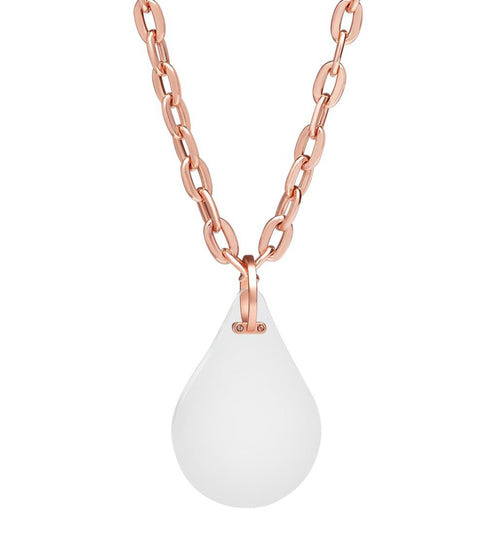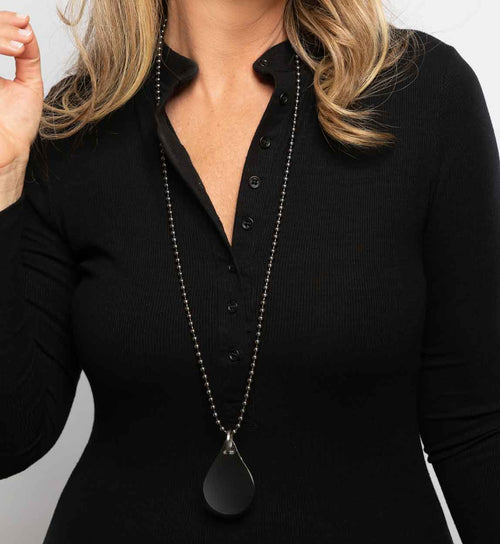 Q-Rated and Fashion forward
LUKA neckless are hand-made & hand polished
Luka is a fashion first accessory that helps you see in the little moments. It's beautiful, practical but most importantly it fits our lifestyle and age.
Reading glasses are for reading. Reading a book or the newspaper or scrolling online. Luka is for your every day little moments.
Premium Quality Opitcal Lenses
High quality & lightweight optical lens
Our Lukas are made with high quality CR-39 lenses. With +6 magnification, the Luka doubles as a 2.5x magnifying glass.
Our lenses are made from a lightweight optical polymer to make sure that they are comfortable to wear while not putting excess weight on your neck.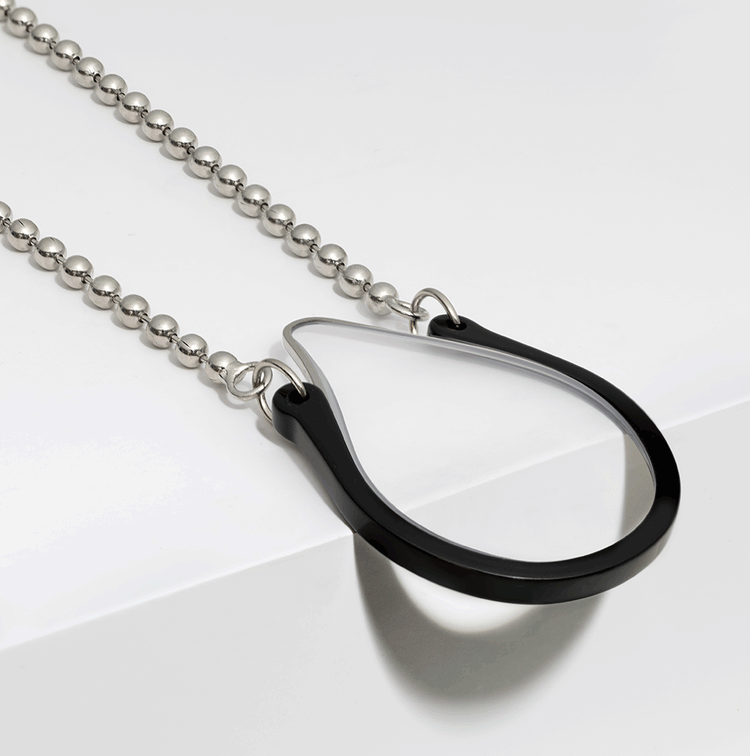 What is the strength of the magnifying glass?
Our Luka lenses are made from a +6 strength optical lens. The magnifying power is about 2.5x
+
How heavy is the lens?
Our lenses are lightweight, 0.4-0.49 oz (12-14 gr). This is to make sure that you don't have too much strain on your neck.
+
what if i don't like my Luka?
This probably won't happen, but if it does just reach out to our customer service team, we will send you a shipping label and once we confirm that it is back we will refund you. You can find our full return policy here.
+
How long is the necklace?
Our necklaces are 35 inch (90cmm) long.
+
how do i avoid scratches?
The best way to avoid scratches is to return it to the carrying pouch (that doubles as a cleaning cloth) when you're not using it.
+